Jenny Kay Dupuis is an award-winning, best-selling author, educator, artist, and well-sought after public speaker who focuses on raising awareness about Indigenous realities through literature and art.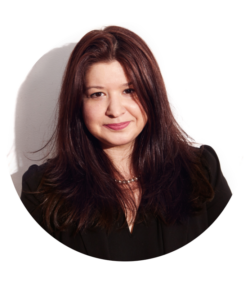 Jenny Kay's interests in her family's past and her commitment to teaching about truth and remembrance through literature drew her to co-write the best-seller, 'I Am Not a Number', her first children's book about her granny's experience at a residential school in Canada. The book received a starred review from Kirkus, won numerous awards (e.g., Hackmatack Award, Red Cedar Award, and the Diamond Willow Award), was a multi-award finalist (e.g., Marilyn Baillie Picture Book Award – TD Children's Book Awards, Information Book Award – Children's Literature Roundtables of Canada, Silver Birch Express Award), and have been selected for many best books of the year lists.
Jenny Kay's new release, 'Heart Berry Bling', illustrated by Eva Campbell is a picture book for young readers that brings together some of her own real-life experiences and those of many others in a story that touches on how the rights of thousands of First Nations women in Canada and their families were taken by the Indian Act. 
Jenny Kay's credits also include her work as an Anishinaabe Woodland artist, combining her artistic skills with interests in storytelling and pop culture. She uses vibrant colours mixed with rich imagery and symbolism to express a play on the world today. Jenny Kay was selected as an NBA Creator presented by Microsoft, a design-focused program that leverages the NBA and Microsoft's platforms to share their commissioned art and stories throughout the 2021-22 NBA season.  In Spring 2023, a large-scale mural created by Jenny Kay was installed on one of the exterior walls of the NBA Courtside Restaurant in Toronto, Ontario (Canada).  Her works are found in private and corporate collections.
Besides her work in literature and the arts, Jenny Kay is well known for her dedication and exceptional knowledge where she has supported corporations, non-governmental organizations (NGO's), school districts, universities, and colleges around the world. She has supported these organizations through the application of various Indigenous and non-Indigenous care theories, leadership models, and engagement frameworks to shift their organizational practices and move their initiatives forward. 
Jenny Kay completed her Doctorate in Educational Leadership from the University of Calgary. She holds a Master of Education in Special Education and a Bachelor of Arts in History and Visual Arts. She is also a certified teacher and learning strategist. 
Jenny Kay is a member of Nipissing First Nation and lives in Toronto, Ontario.
Follow her on Instagram, TikTok, and Twitter under the handle @jennykaydupuis.